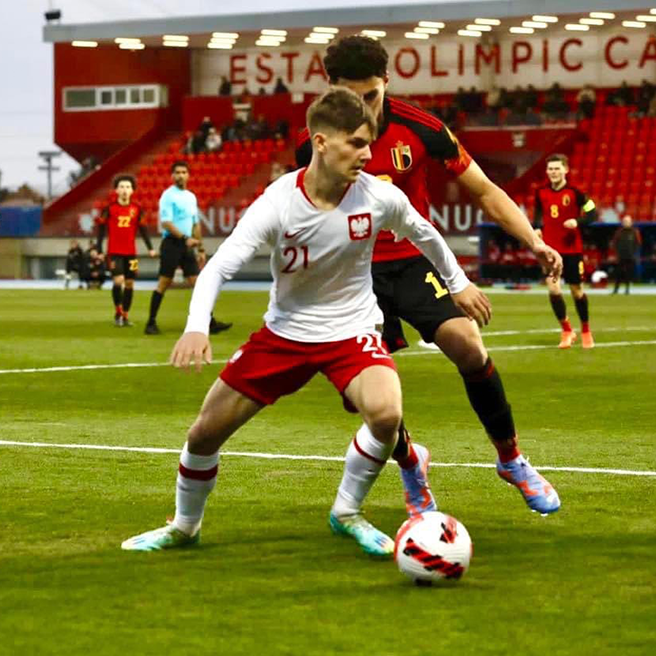 SZYMON KĄDZIOŁKA (2006)
AM C – 178 cm – Pol
A creative central midfielder, with brilliant technique and an eye for 'killer passes'. Polish youth international with 17 call-ups, 12 games, 1 goal, 2 assists and 6 "secondary assists" at U17 level. This includes the impressive 5-0 wins vs ENG U17 and BEL U17, as well as finishing 3rd at U17 EURO 2023. Entered senior football at the age of 16, was the 5th youngest debutant in Polish 1. Liga in 22/23 – and features regularly in the 1st team match roster in 23/24.
HIGHLIGHTS | WYSCOUT
TRANSFERMARKT | ŁNP | 90MINUT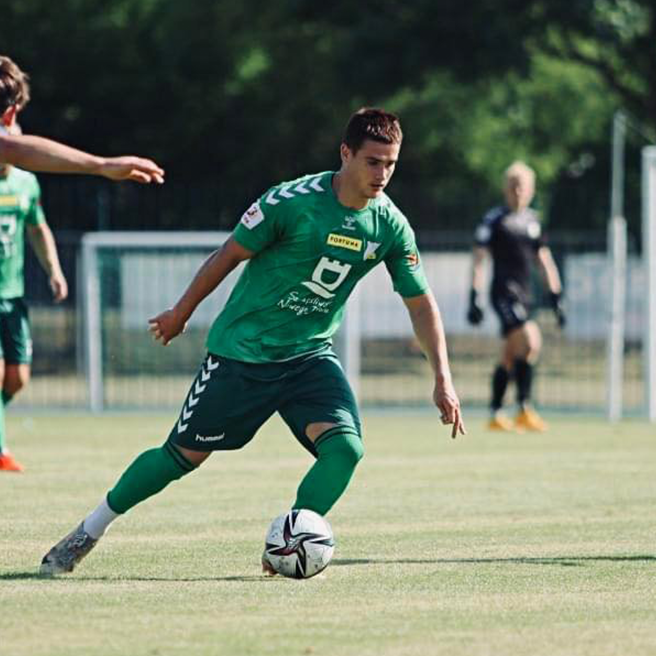 JACEK TKACZYK (2003)
DM C / D RL – 176 cm – Pol
A powerhouse central midfielder with decent technique and high tactical awareness, who covers vast area of the field and engages in countless defensive challenges. Right-footed by nature – yet recently fielded as left fullback. Entered senior football at the age of 16, has 70+ for the usual promotion contender Świt Nowy Dwór (3. Liga, Poland). Passed the trials in 1. Liga in winter 2023 – but clubs failed to agree terms. Contract expires in June 2024.
HIGHLIGHTS | WYSCOUT
TRANSFERMARKT | ŁNP | 90MINUT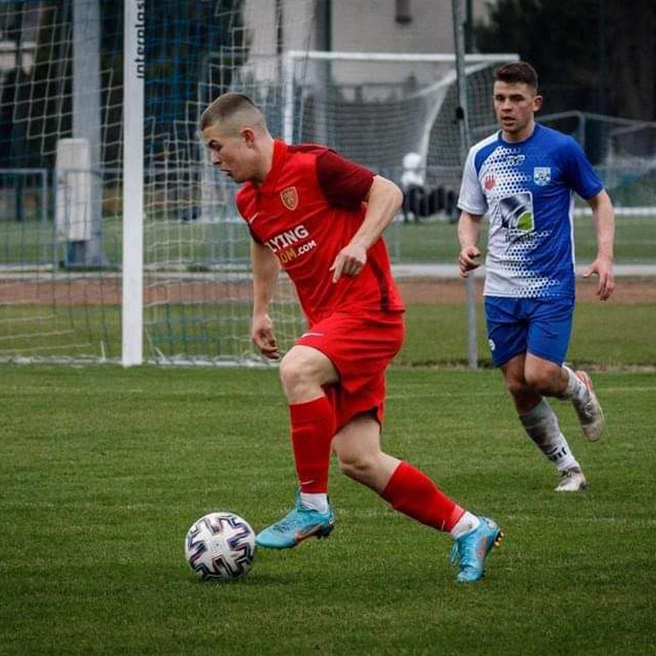 ADRIAN ZIAREK (2004)
AM RLC – 173cm – POL
A left footed winger / #10 – dynamic, strong, aggressive, with decent 1v1 skills. Entered senior football at the age of 15 – and had 40+ games in Polish 4. Liga before his 18th birthday. 33 games, 17 goals and 21 assists in 2021/22 (4. Liga & U19 2nd level, promoted). 6th best scorer and 8th best g+a number in top Polish U19 league in 22/23, with 30 games, 10 goals and 2 assists (involved in 30% of goals of his team!). Moved to 3. Liga in the summer of 2023